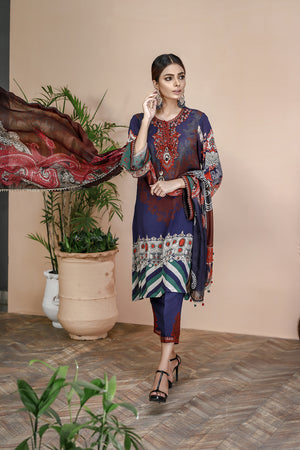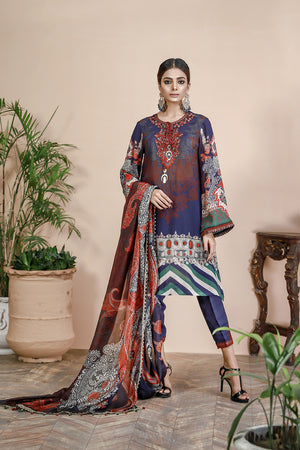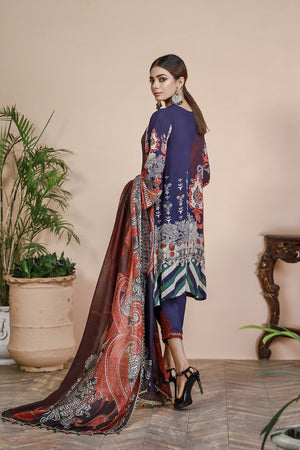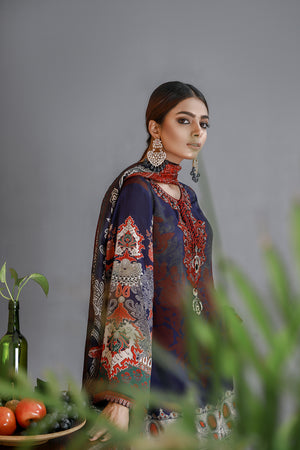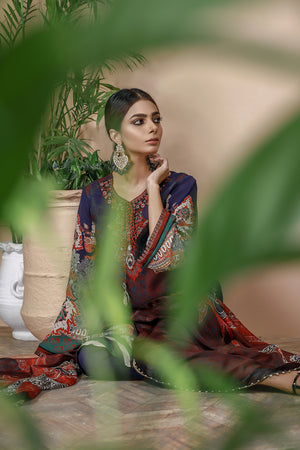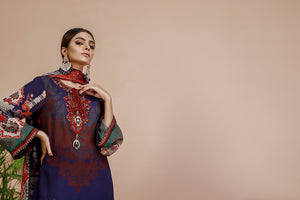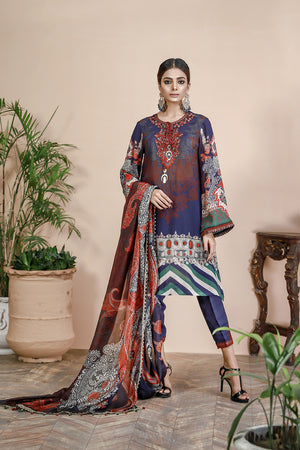 "Souz-e-Yaqeen" is a design from our "Nazneen Unstitched Premium Collection 2020", introduced as a beautiful blend of ethnic patterns and gemstones with a combination of conventional paisleys crafted on grip and silk which gives a majestic touch to wardrobe.

Design name: Souz-e-Yaqeen
Article No: D005NBLU

Details:
•Silk printed dupatta 2.8yards.
•Grip printed front 1.25yards.
•Grip printed back 1.25yards.
•Grip printed sleeves 0.7yard.
•Grip printed extra border 2.5yards in length and 0.2yard in width.
•Viscose dyed trouser 2.5yards.
•Embroidered neckline organza patch.
•2 Embroidered motif border organza patch.
•Embroidered border organza patch for sleeves.