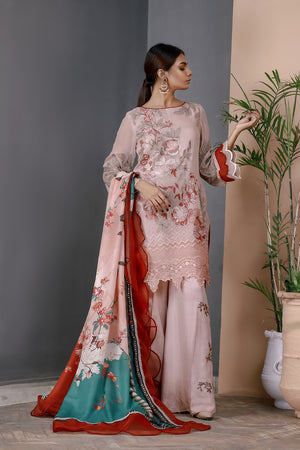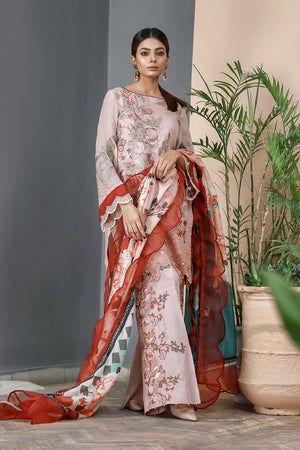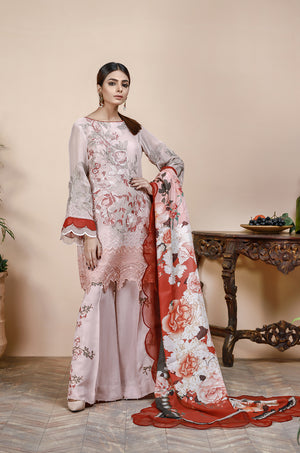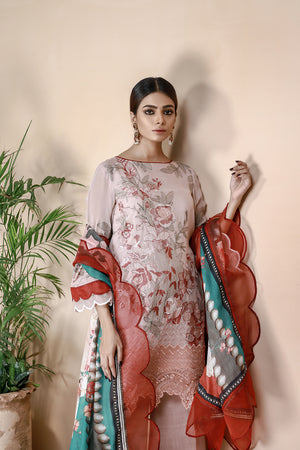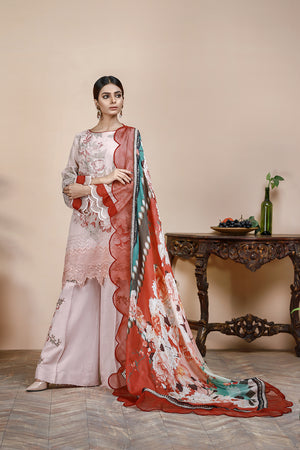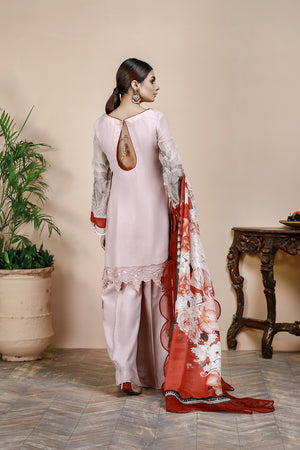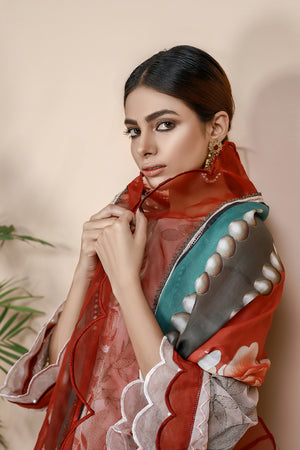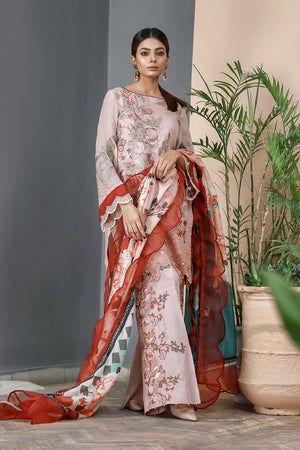 Announcing a very pretty, eye-catching design "Gul Bahar" from our "Nazneen Unstitched Premium Collection 2020". It gives a very delightful and attractive sensation to the customers.

Design name: Gul Bahar
Article No: D002PNK

Details:
•Silk printed dupatta 2.8yards.
•Chiffon embroidered front 0.7yard.
•Plain dyed chiffon back 1yard.
•Chiffon embroidered sleeves 0.7yard.
•Two embroidered organza patches for trouser.
•One embroidered organza border patch for back.
•Resham cotton dyed inner 2.5yards.
•Viscose dyed trouser 2.5yards.