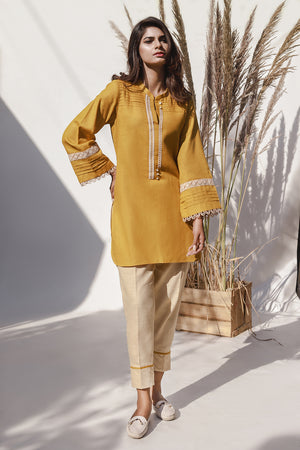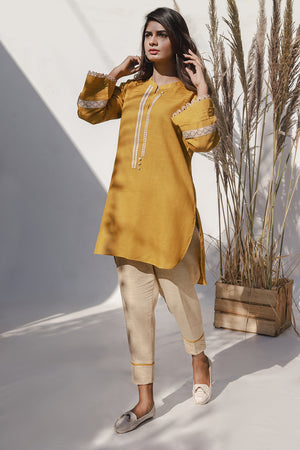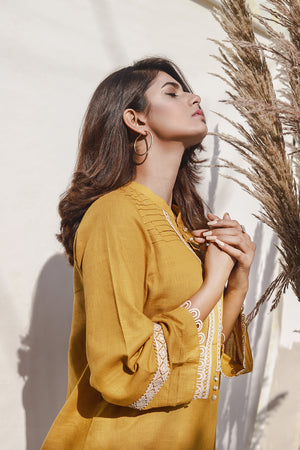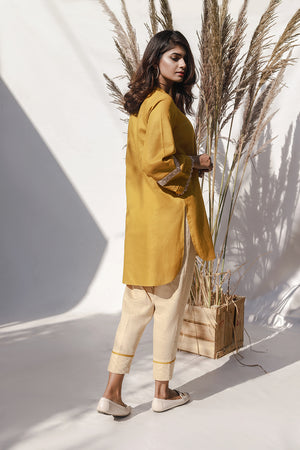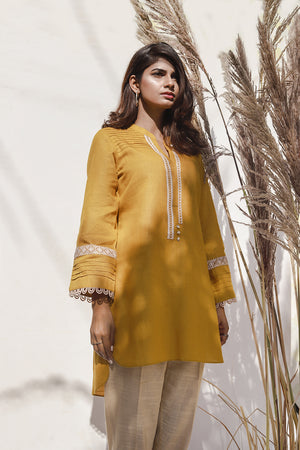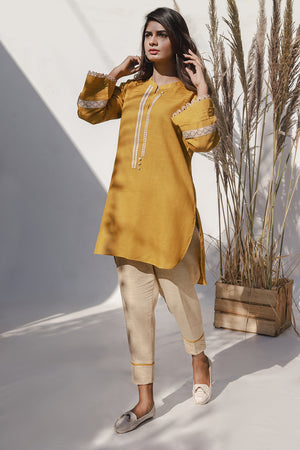 Capture the warm feelings of this season with this 2 pieces stitched outfit known as "Daffodil" from our ready-to-wear winter collection named "Bloom". Wear this colourful outfit while going through rough moments to brighten your day and feel better.
Design name: Daffodil
Article No: D011OCR
Price of 2 pcs suit: Rs.4,200/-
Price of shirt only: Rs. 2,500/-
Price of trousers only: Rs. 1,700/-
Details:
• 2pcs stitched slub khaddar suit.
• Stitched slub khaddar shirt with band collar, pin-tucks on yoke and laces with accessories on neckline.
• Slub khaddar sleeves with pin-tucks detail with laces.
• Plain slub khaddar back.
• Stitched slub khaddar light beige trouser with diagonal pin-tucks detail and contrast trim used on trousers.