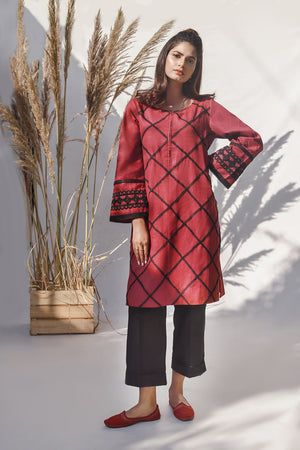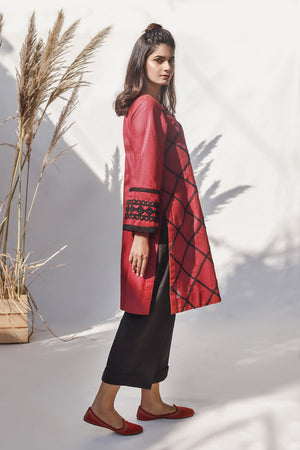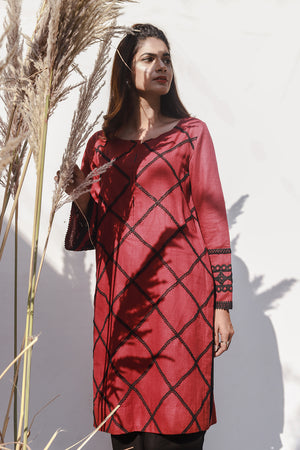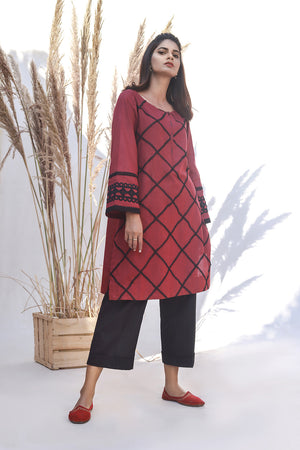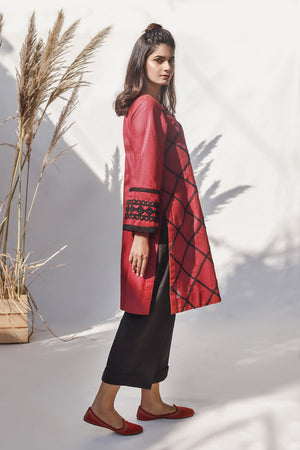 "Orchid" from our ready to wear winter collection "Bloom 2020" is designed for you to bring the best for your wardrobe. It is made in slub khaddar which is perfect for winter season.
Design name: Orchid
Article No: D013MRN
Price of 2 pcs suit: Rs.4,080/-
Price of shirt only: Rs. 3,040/-
Price of trousers only: Rs. 1,040/-
Details:
• 2pcs stitched slub khaddar suit.
• Stitched slub khaddar shirt with boat neck and placket. Accessories are added on placket.
• The front of shirt is fully crafted with laces in symmetry.
•Three different laces are used in the sleeves as borders.
• Slub khaddar plain back.
• Stitched slub khaddar plain black trouser.