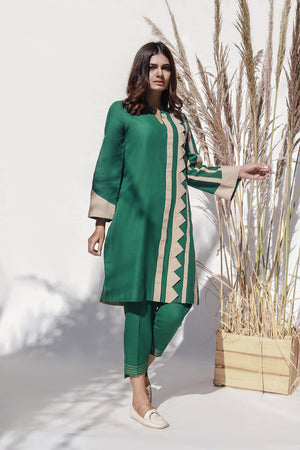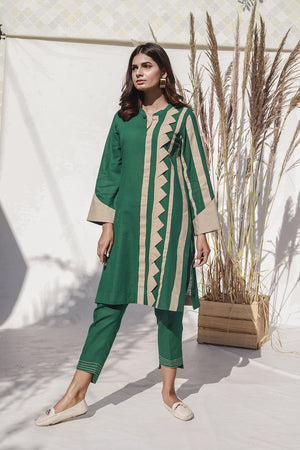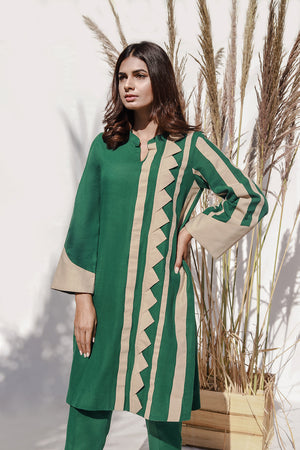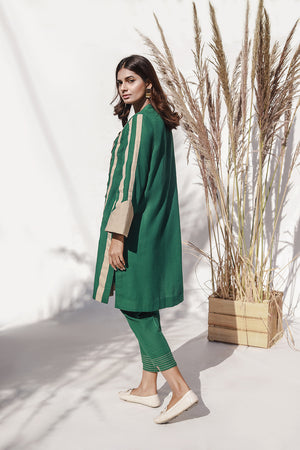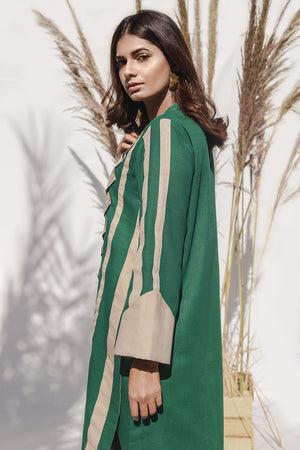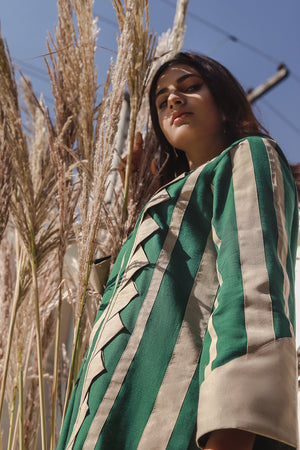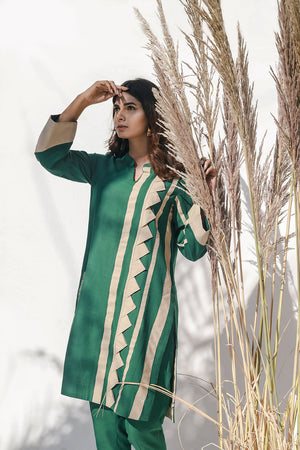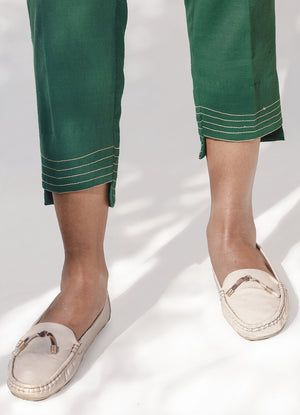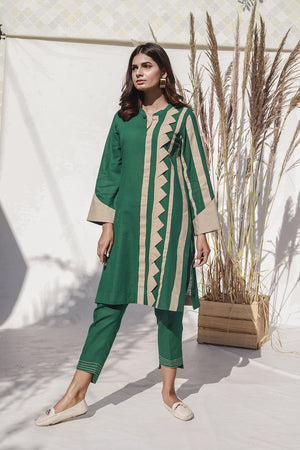 Rather going for joyless shades, try your hand at some delightful hues. Introducing "Eucalyptus" from ready to wear winter collection "Bloom 2020". Eucalyptus is designed in two colours with one sided bold patchwork on shirt and delicate stitches detail on pair of trousers.
Design name: Eucalyptus
Article No: D010GRN
Price of 2 pcs suit: Rs.3,400/-
Price of shirt only: Rs. 2,100/-
Price of trousers only: Rs. 1,300/-
Details:
• 2pcs stitched slub khaddar suit.
• Stitched slub khaddar shirt with patchwork on front and sleeves.
• Plain slub khaddar back.
• Stitched slub khaddar trouser with stitches detail on trousers.