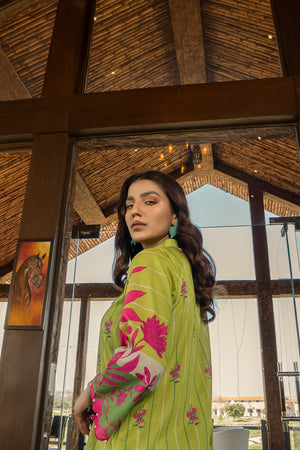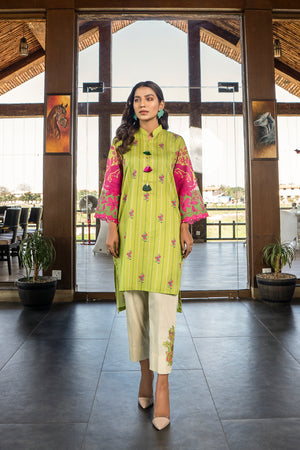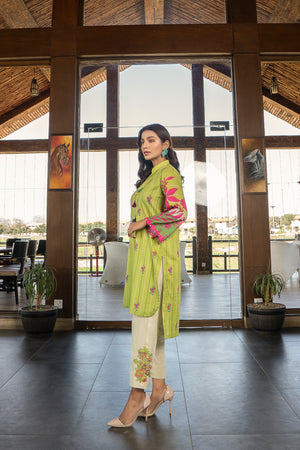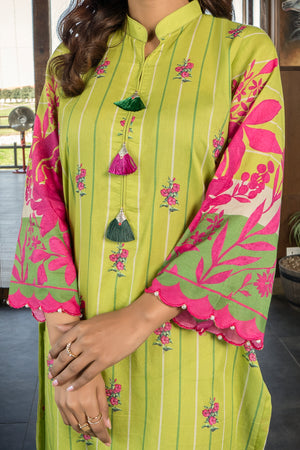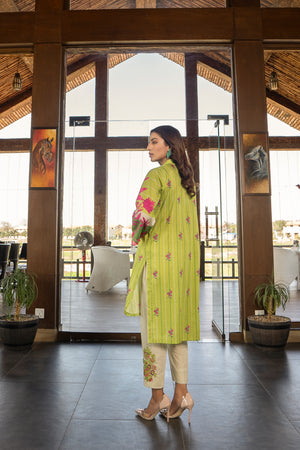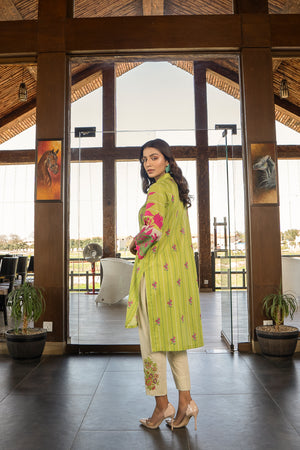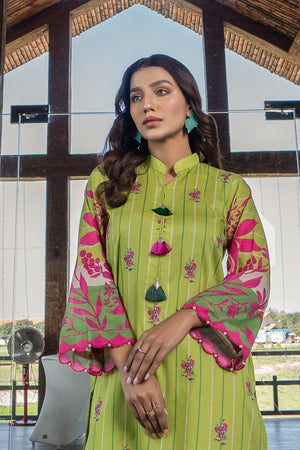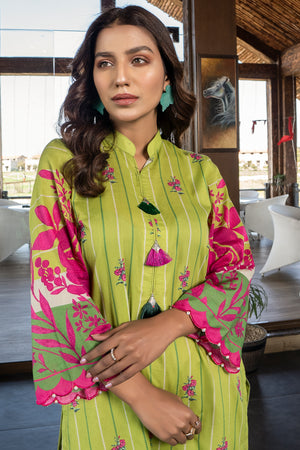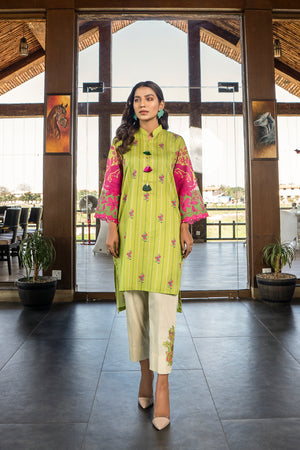 Design Name: Baagh
Design colour: Green
Article no: D-018 GRN
Design technique: Print and embroidery
Two pieces suit.

Digital printed lawn shirt 1.9m.

Dyed cotton trouser 2m.

Organza embroidered floral patch for one side of trouser.

A pack of shirt/suit does not include accessories, laces or buttons used for photoshoot.

Product's colour may slightly vary from the picture.

Safety instructions: Hand wash with lukewarm or cold water. Cold water helps keep the colours bright.